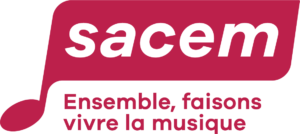 Client : SACEM
Mission: Structuring of financial management
Duration: 18 months
Speakers: 1 senior consultant
Summary of issues
SACEM, the Society of Authors, Composers and Music Publishers, is a non-profit civil society. It manages the collection and distribution of copyright in France and throughout the world.
As part of its digital transformation, the finance department wanted to restructure the ISD's management control and capitalise on monitoring methods adapted to the context of the organisation's transformation.
The Finance Department wanted to :
Being accompanied by an interim manager in ISD management control following the departure of the previous profile.
Identify levers for improvement including its financial management processes and monitoring tools.
Stabilising the function to enable internalisation.
Formalise working methods and management rules to capitalise.
Solutions and actions
Step 1: Analysis of the context and existing situation, in particular management rules, analytical structure, purchasing segmentation, OPEX/CAPEX flows, interface between accounting/project tools and finance IS, fixed asset commissioning process, fixed asset production, transition to SAFe agile methodology, etc.
Step 2:

Structuring : overhaul of the project structure and establishment of management and control rules, data cleansing, implementation of management and planning of internal/external IT resources,
Management rules and processes OPEX/CAPEX budget monitoring, budget model and reporting,